Here is a selection of ongoing activities and events we have contributed to:
Heritage Festivals and Public Engagement events (ongoing repeat bookings)
Including Nithraid, Historic Environment Scotland Events, and Perth Medieval Fairs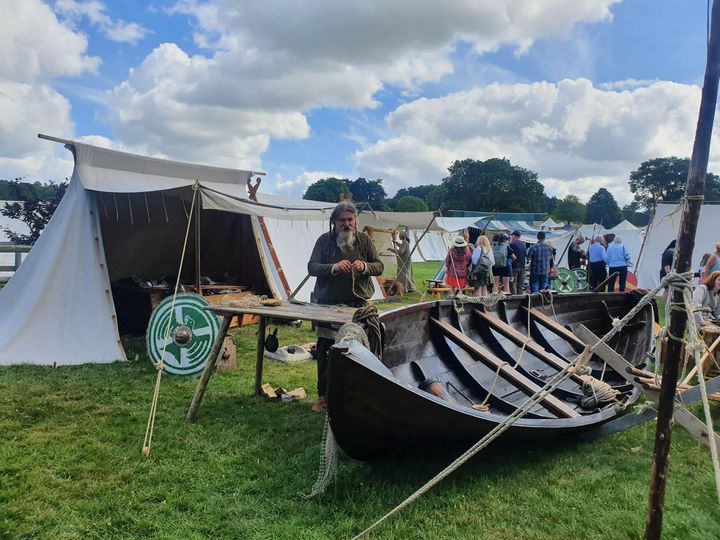 School Visits (ongoing repeat bookings)
Assembly style presentations, small group work, hands on experiments and crafts – and boats!
We have visited school throughout the Galloway Glens, The Rhins of Galloway, Lockerbie and The Scottish Borders, Edinburgh, and Further afield to Thurso, the Isle of Mann – wherever there is silver and fame to be won!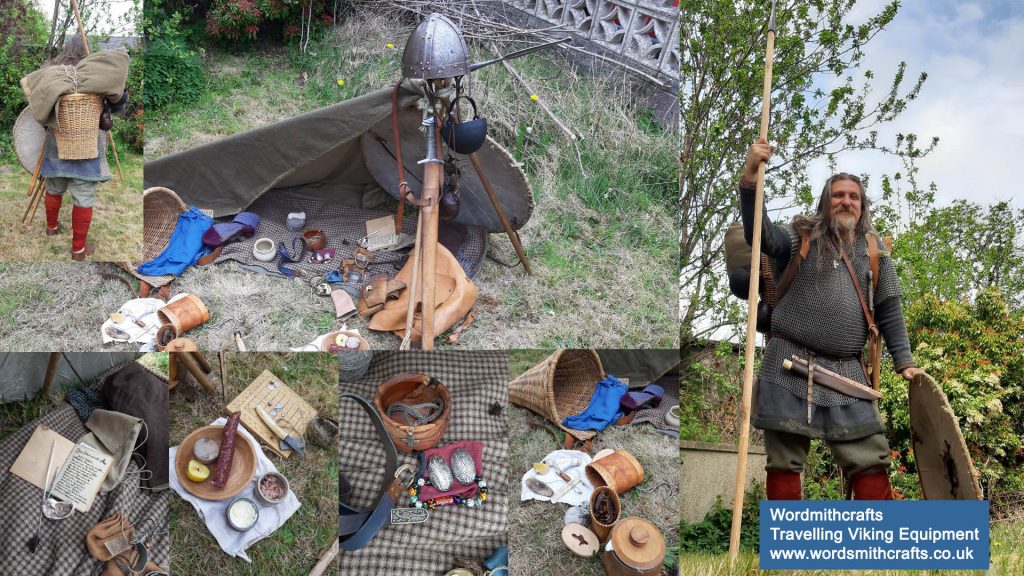 ---
Some highlights from over the years
---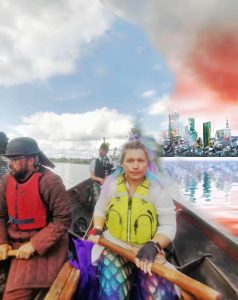 Nithraid in Dock Park Dumfries 2023
Getting the boat out on the water! We arranged to launch Cluaran from the Loreburn slip on enough evenings to train a crew of rowers for the Nithraid day. We have kept a log of the experience. On the day we set up a medieval pavilion, rustled the salty coo and populated the festival with time travellers both on and off the water.
Tales at the Tap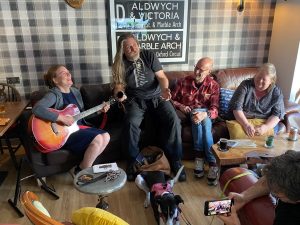 Once a month we have been gathering in the Riverside Tap (Beer without Borders) for an evening of storytelling and music. Simon tells the stories accompanied by Kate, who also sings. Sometimes we have all joined in the singing. These evenings are free to attend and there is a wide selection of drinks (alcoholic and non-alcoholic), although the main focus is on ales.
Nithraid in Dock Park Dumfries 2022
Providing characters from the banks of the Nith as it flows through time as part of The Stove Network river festival
Kirkcudbright Galleries, Galloway Hoard 2022
We arranged the "going away" event with craft workshops, a parade, a Viking encampment and even a boat burning.
International Skiffie World, Stranraer 2019 (Early Medieval)
Working with archaelogists and rowing enthusiasts – as well as the general public
Hidden Histories 2018, 2019 (Medieval)
With Sleeping Giants in Dumfries and Galloway
Invaders in the Solway 2018 (Roman/Iron Age)
With Dumfries Museum. Making anchor cables and exploring the Roman world from the supply ports on the Solway.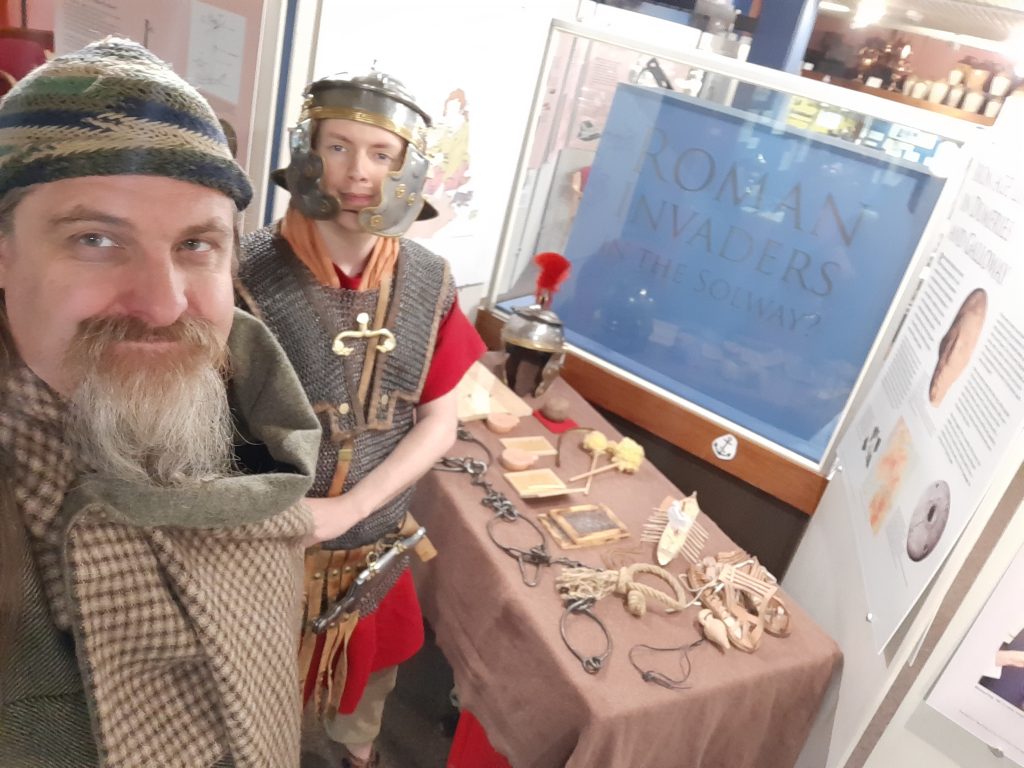 Thurso Viking Festival 2014, 2016 (Viking era!)
We set up a small shipyard, complete with an artifical pond for model boats. We built them a boat to burn on a beach and arranged an evening spectacular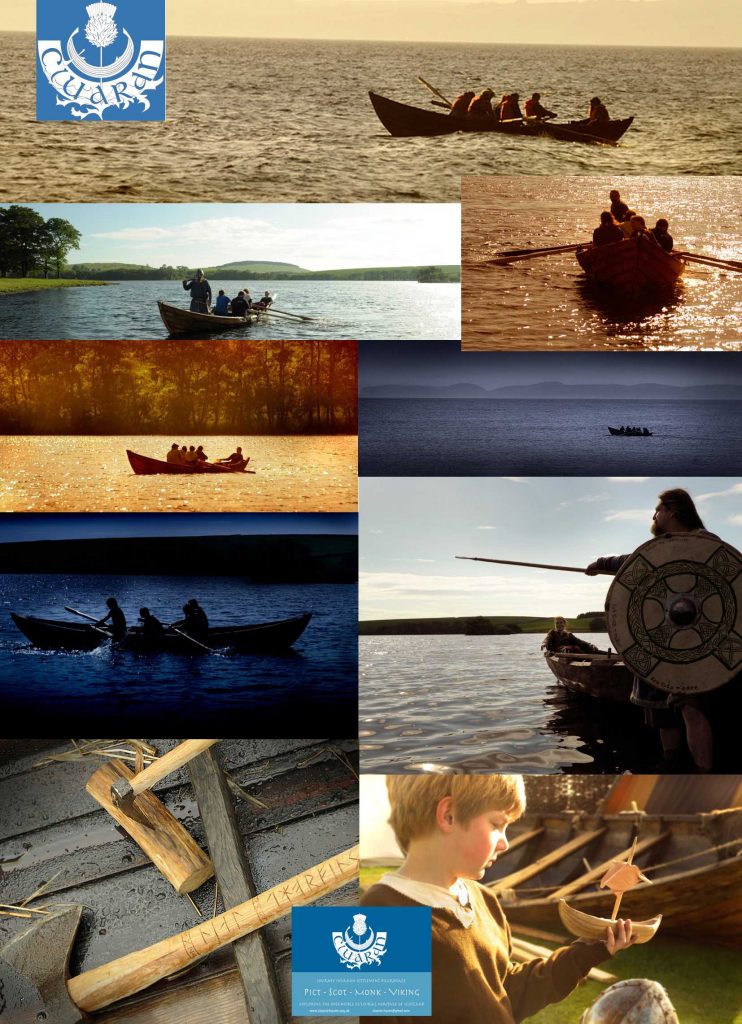 Burnswark Excavations 2016 (Roman/Iron Age)
Interpretation work with Annan Museums and primary schools. Interpreting the archaeology which re-wrote our understanding of the Iron age hill fort
Festival of Museums in Dumfries 2015 (Early Medieval)
Static boat display and schools work.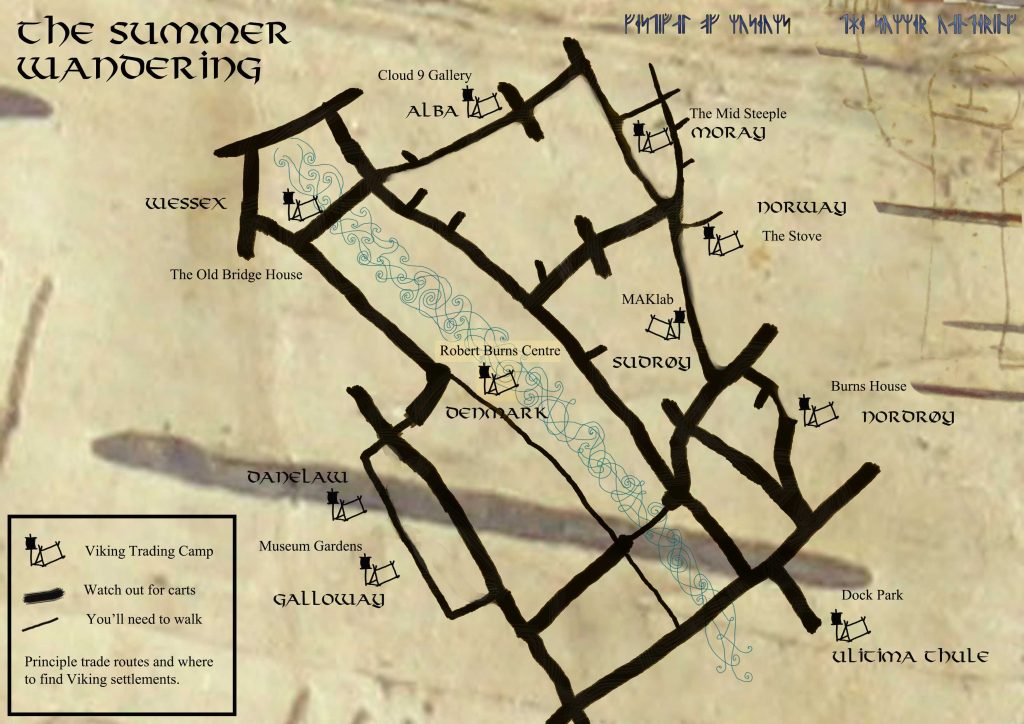 Check back for more!