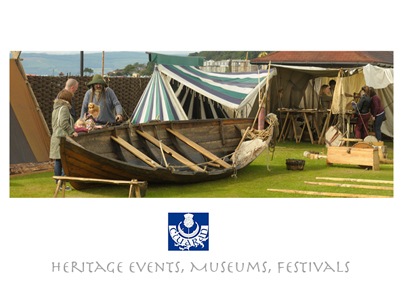 A selections of events we have contributed to
Read the Skippers Log to find out more – or get in touch for the saga!
A sample of events we have provided Interpretation at over the years
Heritage Festivals and Public Engagement events (ongoing repeat bookings)
Including Historic Environment Scotland Events, Perth Medieval Fairs
School Visits (ongoing repeat bookings)
Assembly style presentations, small group work, hands on experiments and crafts – and boats!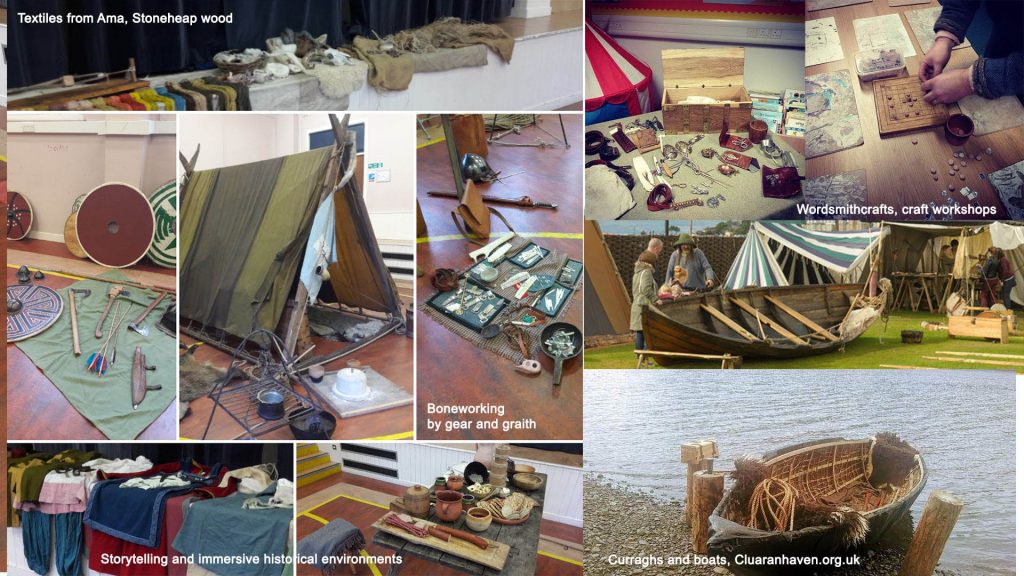 International Skiffie World, Stranraer 2019 (Early Medieval)
Working with archaelogists and rowing enthusiasts – as well as the general public
Hidden Histories 2018, 2019 (Medieval)
With Sleeping Giants in Dumfries and Galloway
Invaders in the Solway 2018 (Roman/Iron Age)
With Dumfries Museum. Making anchor cables and exploring the Roman world from the supply ports on the Solway.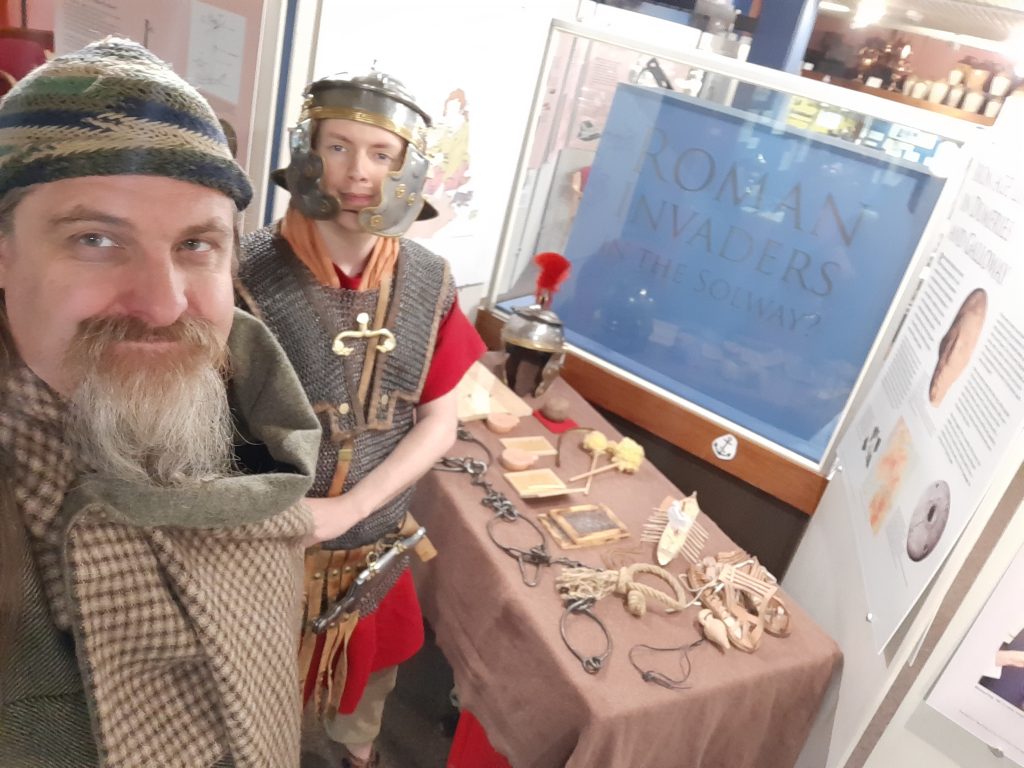 Thurso Viking Festival 2014, 2016 (Viking era!)
We set up a small shipyard, complete with an artifical pond for model boats. We built them a boat to burn on a beach and arranged an evening spectacular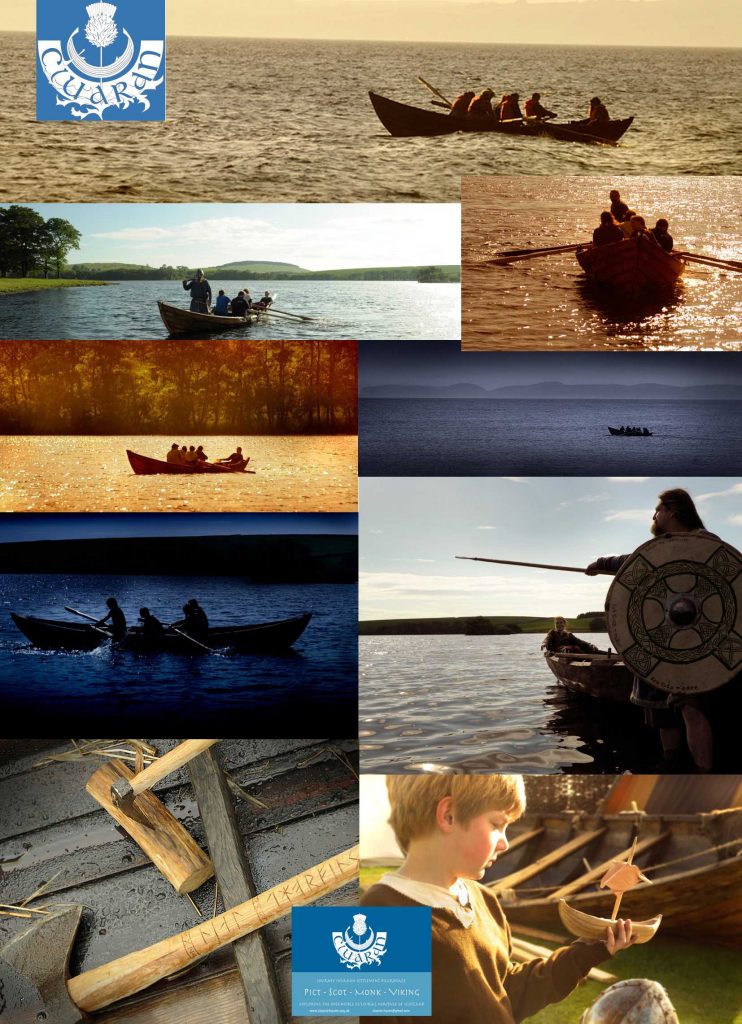 Burnswark Excavations 2016 (Roman/Iron Age)
Interpretation work with Annan Museums and primary schools. Interpreting the archaeology which re-wrote our understanding of the Iron age hill fort
Festival of Museums in Dumfries 2015 (Early Medieval)
Static boat display and schools work.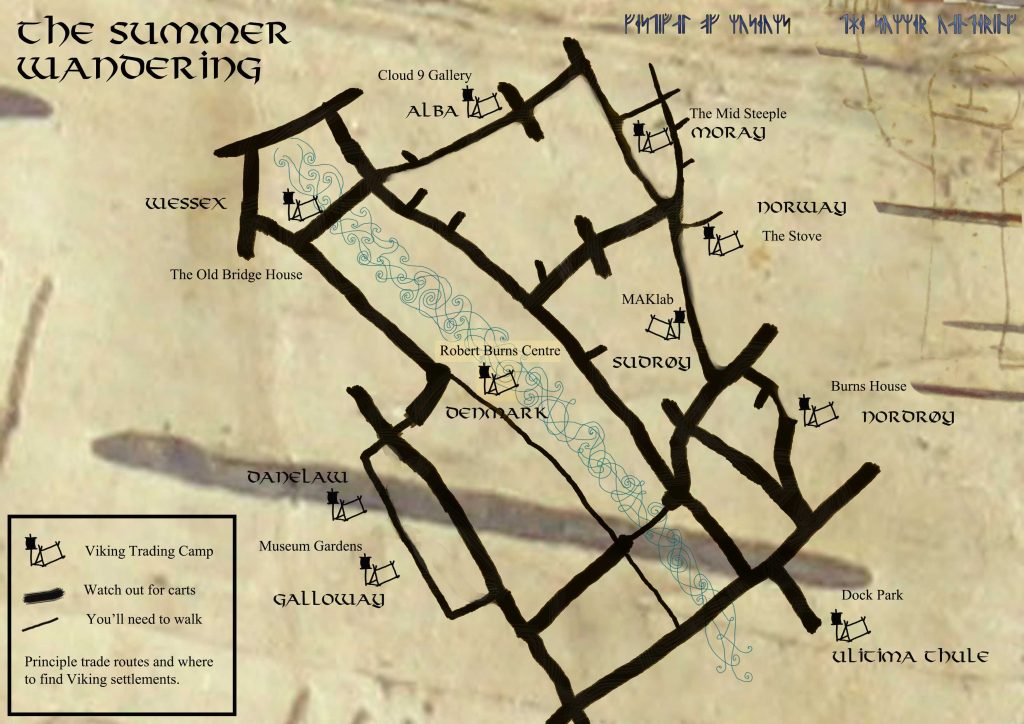 Check back for more!