Cluaran will be taking part in Nithraid 2023. Rather than racing though, they will be rowing around the town and time.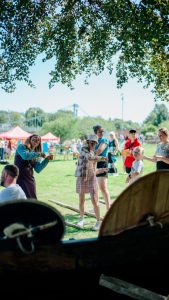 How can you row around town?
Most people think about the river Nith as a scenic backdrop. For much of time however it has been used actively.
Dumfries is built round a river and beside a river crossing. The Burgh of Dumfries is blended with the Burgh of Maxwelltown now, but for centuries they shared the river crossing and boundary which brought merchants and pilgrims to both of them when they needed to cross the river.
The river has always been an asset and a challenge! Its location means that you can paddle on from your doorstep, but also that some houses are at risk from flooding. When there was a cattle market by the river that flooding would perhaps have been a welcome clean up.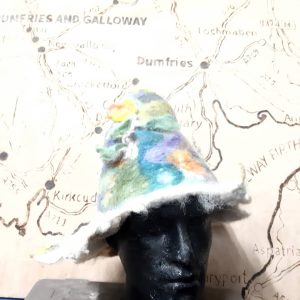 Dock park is a harbour where trading ships used to dock. In a time before railways, water travel was a very attractive way to move goods around Scotland – and the rest of the world. Having a harbour in your town centre was definitely an advantage.
Time and technology changes though, some of it is very welcome. Plumbing and washing machines have changed the way the sands have been used for the better. We will therefore be rowing around the upper reaches of the Nith and interacting with the public, telling stories from the past, present, and future. Thinking about how we can relate to the river.
Planning starts this evening at 7ish in the Wordsmith Crafts Workshop