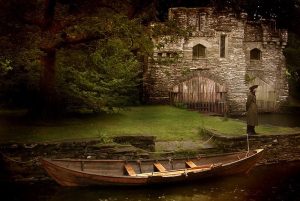 Here are some of the stories we collected at this years Nithraid as people responded to the online form and our time travelling crew.
We asked the questions:
What is your characters name
When do they come from
Where do they come from
What is their relation to the River Nith
What is important to you/them about the river or what it represents
How can someone find out more or get involved with that
What connection does Caerlaverock Castle (or Wardlaw Iron Age/ Roman forts) have with you or the river
Would you like to say any more about the River?
Early Medieval
Oswy Shinnelson is from Tynron Doon, British Hill Fort. The river links me to the wider world. The Shinnel is a tributary of the River Nith which connects as a sea road to the Solway and  the Irish Sea. He Navigates the River Nith to the sea and beyond  Teh connection he feels to Caerlaverock is that the Wardlaw is a British Hill Fort allied to Tynron Doon in the Rheged Celtic Kingdom. The River is one of the roads to the world and beyond to God.
Renaissance
Otter came from Mull and lives near the river. Clean water is important and they love the Caeverlock Castle Magic.
Alexander Alison is a Renaissance man who lives in Carsethorne. He loves the way the Nith links him to the wider world, A gateway to the new world and the republic.
It represents Freedom from tyranny and The men they couldn't hang. He believes we need to be free from the past and that the river could do with dredging as it is a mediocre port.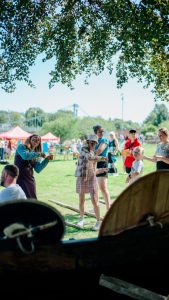 Information Age
Davey is from Dumfries. He lives near the river. It is important to him as it reminds him, daily, of the insignificance of our time amidst the natural world around us. He enourages you to take a walk up and down the rivers course, and reflect on how Caerlaverock Castle and Wardlaw allowed powerful people to monitor and control movement in and out of the river. It is an important and overlooked natural resource that requires our attention and imaginations.
Timeless
Trulnanvar is part of all that is beyond and before, the great nothingness. I use it, it flows in me, around me, through me … it is sound, unending force, reflected light, still darkness … dip a toe in the river, they have been and shall be again
River drip, River ice, River stream, vast expanse, trickle damp mist …
What would your stories look like?